Teeth Whitening, Dental Implants, Veneers
State-of-the-art endodontics
TMJ Treatment
Kids Day April 26 and 27th
Dentures/Partials
Cosmetic Dentistry Procedures

Intraoral Photography
Periodontal Disease
Crowns/Bridges
Trauma
Sports Dentistry
Zoom Whitening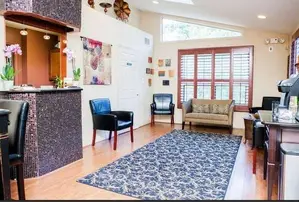 If you avoid smiling because of chipped, broken, discolored teeth, or unsightly gaps and spaces, we have good news for you.
Cosmetic dentistry can make subtle changes that create dramatic differences in your smile.
Through a little computer magic and our video imaging system, our doctors can give you a preview of how cosmetic dentistry can improve your smile.
If you have any questions about whitening, cosmetic bonding and porcelain veneers...or if you would like to schedule a computer video imaging consultation, please ask our receptionist.